Joy Kong, MD
CEO, Chara Biologics, Inc.
9560 Topanga Canyon Blvd, #104
Chatsworth, CA 91311
December 17, 2019
U.S. Food & Drug Administration (FDA)
Center for Biologics Evaluation and Research (CBER)
10903 New Hampshire Ave, Bldg 71
Silver Spring, MD 20993
Re: FDA letter dated November 25, 2019
Dear FDA, CBER, and Ms. Malarkey (Director of Compliance and Biologics Quality),
First of all, I wish to express my sincere thanks for your continued effort in upholding drug standards and guarding public safety. There are too many unscrupulous companies whose goals are to solely make large profits without regard to the ever-evolving science in regenerative medicine, or ethical practices and public safety.
I founded Chara Biologics precisely because of my dismay upon witnessing the rampant lack of integrity in the regenerative medicine space, and promised that Chara will be a pillar of integrity in this industry. Chara's goal is to provide physicians and patients with products they can trust, that are of the highest quality and safety standards, and produced upon the most cutting-edge scientific knowledge.
I have always been extremely clear with all my patients and all the physicians that I train, that
no claims
should ever be made about Chara products, and they have NOT gone through the FDA IND application process, and have not achieved any drug approval status.
As a physician, I am keenly interested in helping to reduce suffering in patients in any way that I can, but have
never
offered them false hope. What I do during each patient encounter, whether on the phone or in person, was always to cite any existing scientific research evidence if available, and discuss mechanisms of how regenerative medicine could possibly assist the body to repair. I have
never
made a single claim as to these products' ability to "treat" a condition.
In my medical practice, I "treat" patients as an entire person, who may have various chronic conditions. I utilize a holistic approach, employing a whole range of therapeutic modalities, including FDA-approved medications. I "treat" patients,
not
diseases. Just by saying that I was "treating a patient" who has a particular condition does not mean that I was "treating the condition", thus "making claims".
The reason that I shared case studies and testimonials was because I wanted to report the results of my therapeutic approaches, as I was ecstatic in seeing how much better patients were doing, and how much suffering I was able to alleviate.
I did not realize that by discussing patients' results from my therapeutic approaches, I would somehow give an appearance of "making claims". I thought what was shared were simple facts and truths that the world had a right to know. I came to the United States at the age of 20, risking my life at some point, seeking the freedom (including the freedom of speech) that this country so proudly gives its citizens.
I went into the medical profession to help patients, and I intend to continue to stand true to my Hippocratic Oath.
I have thoroughly reviewed the letter from the FDA. Please first pardon my delayed response, as the letter was sent to an obsolete address (I had updated my most recent address over a year ago through the FDA registration portal). It took a few weeks for the letter to circulate to me, as I had never seen or heard of it prior to the link of the letter being sent to me by a colleague.
As soon as I was able to read the letter, I made modifications in the Chara Biologics and Thea Center for Regenerative Medicine websites to remove ALL testimonials, as I do not wish to be erroneously construed as "making claims"
I will also stop using hashtags (#) when it comes to illnesses, although I do wonder if the United States Constitution would support such restrictions
I have made every effort possible to provide education to the public and other physicians, pointing them toward published scientific articles. A lot of valuable research has been done when it comes to all sorts of serious life-threatening diseases, and I thought it was my duty to share the information with physicians and the public alike, so that they can also keep abreast with the new discoveries regarding cell therapy and regenerative medicine in general.
As a company, Chara Biologics has only promoted the use of CharaCore for homologous use. CharaCore is an umbilical cord tissue-based product, and the tissue extracts' original biological purpose is to cushion, protect, and assist in local repair. These are the exact functions that we have informed physicians to use CharaCore for: to cushion, protect, and assist in local repair.
However, I do understand the tremendous potential that umbilical cord-tissue based products process, which may far exceed local applications, as illustrated by numerous scientific publications across the globe. I am
extremely
interested in conducting high quality clinical research to study such effects, and actually already started the IND application process with the help of NIH's National Hart, Lung, and Blood Institute (NHLBI). Please contact them directly regarding Chara's application.
CharaCore is currently under an IRB study, sponsored by Regenerative Care Network (RCN) base din Austin, Texas. This study intends to investigate the effects of CahraCore on osteoarthritis of joints of all extremities, and the study is open to physicians nation-wide.
Chara Biologics has also received another IRB approval, to study the effects of CharaCore in IV applications for patients suffering from traumatic brain injury (TBI). The IND application we are working on currently is also aimed at studying the effect of CharaCore on TBI.
In summary, my goal is to uphold the highest standards in regenerative medicine, and to rise above the people who merely want to make quick profits, without regard to furthering science or protecting public safety.
We can only make true progress in medicine by conducting high quality clinical studies, and that has been my commitment ever since I founded Chara Biologics.
I welcome any further guidance from the FDA and CBER, and intend to go through with the IND application with the highest scientific rigor and efficiency, and look forward to moving regenerative medicine forward the right way. I welcome any help, advice, and support that the FDA and CBER could offer. and would do everything in my power to make sure that Chara Biologics is fully FDA-compliant, and that as a physician, I am upholding my Hippocratic Oath to the highest degree.
Thank you for bringing this to my attention
Sincerely,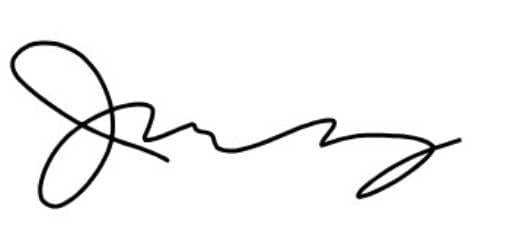 Joy Kong, MD
CEO, Chara Biologics, Inc.